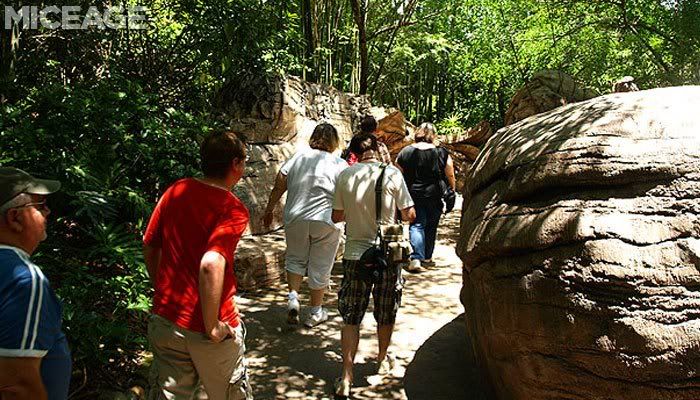 WDW Hidden Treasures!
Disney-Fan-Reborn is taking a family trip to Walt Disney World soon and would like to know where some of the lesser known attractions are. Like you have to know where to look or you would totally miss it. Stuff like that. Any ideas?
A close up look at some of the World of Color construction, Waffle Fries and Slush drinks, and we continue to celebrate the Haunted Mansion's 40th Birthday! ~ Aladdin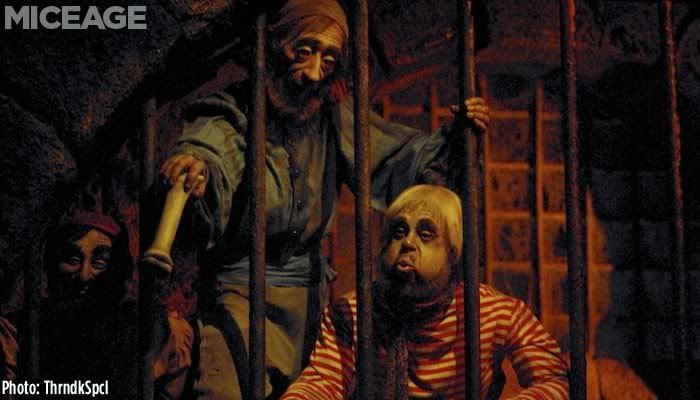 Sunday 8-16 Mini Photo Trip Report
ThrndkSpcl has a short but sweet photo report. Take a look at their trip here!

Indy & Animation Fun
OC2Epcot takes us to their favorite place in Disneyland and DCA - check these great photos!

Anyone else love the icy slush drinks in Fantasyland?
Victoria brings to our attention the flavored Slushie drinks available in Fantasyland (and a few other places throughout Disneyland). Have you tried these, and which is your favorite flavor! Let us know here!

The Disneyland Photoshop Competition - Round 20
In the 20th Photoshop Contest, opizzao wants you to take us to the Ariel's future home in DCA! Let's see your under the sea!

World of Color Fountain Test
Abominable Snowman located a couple of short videos of the World of Color show under construction! Take a look at these!

No More Waffle Fries?!!??
dfan07 asks about the disappearance of Waffle Fries from Taste Pilots Grill, in Condor Flats. Has eating here just become more ordinary?

Haunted Mansion Celebrates 40 Years of Happy Haunts!
Disneyland RR Guy directs us to a great video celebrating the Haunted Mansion's 40th Anniversary. Watch this!


Welcome back to this week's Disneyland Rumors and Imagineering! A light section this week, however some really good ideas and an interesting rumor regarding an old Disneyland attraction! Please keep posting your ideas and rumors – we would love to see them here for the next Roundup! - Demigod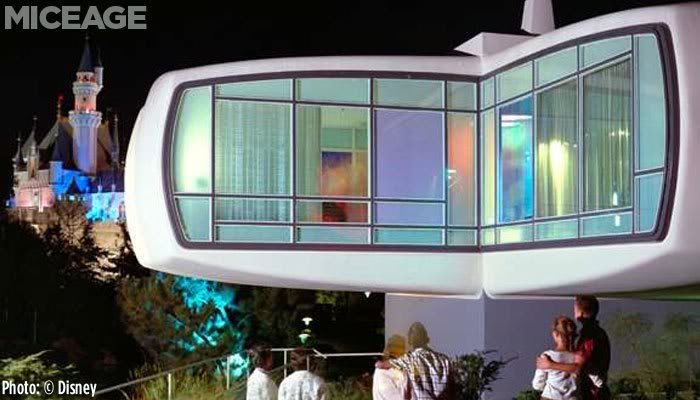 The house of the future is coming back!
MiceChat member micha_13 has information that a certain local power company might be bankrolling the return of The House of the Future.

DLR Water Park
MiceChatter Orcatime discusses possible options for a DLR Water Park.

New Concept for Screamin' (my thoughts)
disneyNEWdad offers some ideas on retheming DCA's California Screamin'.

I want to be an Imagineer
New MiceChatter kunai obviously wants to be an Imagineer, and has a couple of ideas to share.

This week we have pictures aplenty from a California MiceChatter in Florida! We get the lowdown on the new, consolidated, FastPass system, an idea to connect the Parks, and a request for lesser-known WDW treasures. Also, some tales of upcoming good food and good wine! And a past tale of very very bad guest behavior...~ PEZZ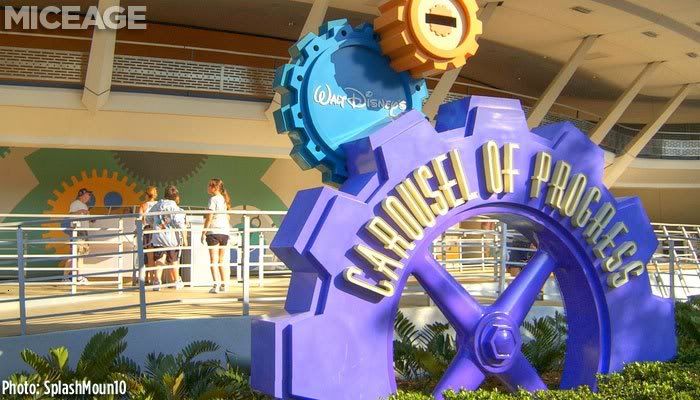 Splashmoun10's Awesome Photos for August 4th-11th, GREAT JOB! (8/4/09---8/11/09)
SplashMoun10 just got back from WDW with some incredible shots from all over the place! Take a look at his marvelous HiDef and panoramic photos! Marvel at the use of color, focus, backlight, and sometimes water! This is a trip report you won't want to miss!

Animal Kingdom Fastpass
Neon Cactus is curious about the newly installed FastPass station at Animal Kingdom. It has 3 FastPass machines in one place for your convenience. There are some replies and pictures to boot!

Adding a New Gate! (but not where you'd think)
Skprnck has a crazy idea about linking up the Animal Kingdom with the rest of the Parks - by monorail! Who ever thought it would be a good idea to use a monorail to go from one place to another? Crazy, I tell ya...

Epcot Food and Wine Festival Info!
Summer may be almost over, but SummerInFL never stops! She has the latest release on the Food and Wine Festival - which is always a delight! Who's going?
Invite me!

Man convicted of groping Minnie Mouse
Okay people. We all know how to conduct ourselves in the Parks. We all know what acceptable behavior is and what is simply NOT acceptable. OogieBoogie reports that, apparently, somebody did not get this memo and got himself into some trouble while at WDW. Somebody who should be old enough to know better. Somebody's grandfather. The Cast Members who make the magic happen don't always get the respect they deserve. And sometimes Guests get convicted of battery when they get out of line. Tsk-tsk!



Our globetrotting MiceChatters bring back plenty of goodies from their summer vacations this week! See excellent photos and watch very fun video from across the seas. Also, how many Disney Parks can China hold? Maybe Hong Kong and Shanghai are just the beginning? ~ Pezz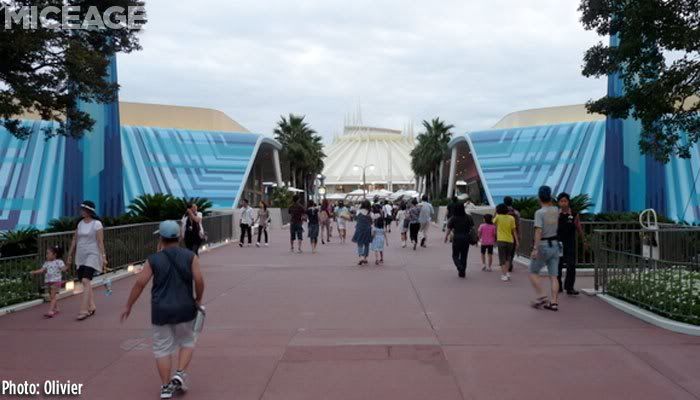 Tokyo - Back from Tokyo!
Olivier is a French MiceChatter who had his first trip to TDL recently. His experience is very well detailed, with beautiful photos and candid comments. Take a look at this truly international encounter!

Tokyo - Check out my videos of Tokyo Disney Disneyland with 'Markie in Japan'
Marky4839 is a newer MiceChatter with a lot of video talent and some great footage to share from this trip to Japan. Check out his YouTube travelogue from all over the place, not just TDL. It's enough to make you say 'Arigato'!

Paris - Yes another trip report - picture heavy
What do you call a Disney fan in Canada? Mickey_Moose of course! This fantastic friend from the Great White North went to DLRP and has some awe-inspiring photos to show for it! Check out the dragon in the castle dungeon. That one will make your hair curl...

Paris - Disneyland Trip in May 2009
Keithlee83 is another international traveler. He is from Hong Kong and went to DLRP back in May. His stunning photographs are a feast for the eyes, so leave room for dessert!

Hong Kong - Shanghai Disney Park 'No Threat' says SH Official
Hkdlfan reports on the announcement that a leading tourism official in China says that three's company when it comes to Disney Parks. Shanghai Disney? Bring it on.

Welcome to another week of seeing what's going on outside of the Disney Parks. I'd like to take a quick moment to tell my hubby I love him and celebrate a happy 14th wedding anniversary. But enough with the mush and on with the Other Parks section! ~ elly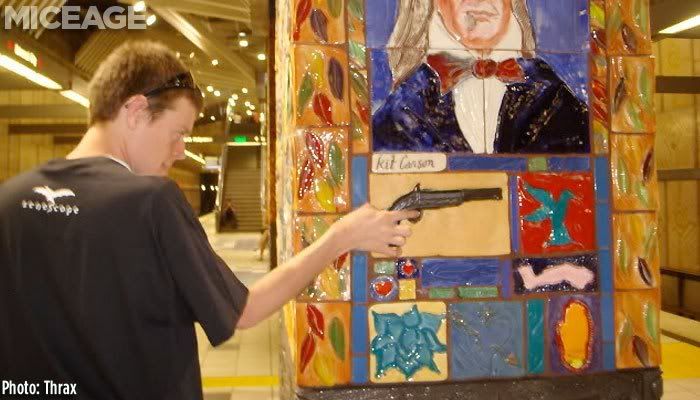 Going Metro, Grauman's, and Guinea Pigs ... with a side of creatures.
TikiRoomLiz takes us along on a very busy day filled with the Metro Station, guinea pigs and fellow MiceChat members thrax and DisneyIPresume, and that's only the first part of this continuing trip report.

Camera + Water = Bad? Who Says? - Adventure Island Water Park 08/15
And from the other side of the states SummerInFL brings us a wet and wild trip report from Adventure Island Water Park in Tampa, Florida via photos from her new waterproof camera.

Proud Owner of a Brand New Camera
Any Nikon DSLR camera owners out there? sassy*tink has some questions for you.

Do you know of any good recipes that call for a LOT of parmesan cheese?
Princess Buttercup has a lot of Parmesan cheese, any good recipes to use A LOT of it?

need support and prayers
Another story that touches the heart. Read the story that lou_mom has shared with us.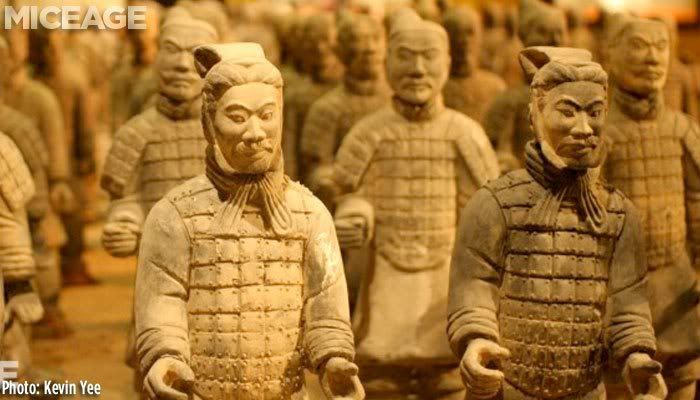 8/11: Kevin Yee - iphone World
Got an iphone? Looking for WDW apps? In this week's column, Kevin lets you know which are worth downloading. Discuss them all here...

8/13: Werner Weiss - Rockin The Bay
Join Werner as he takes you back to the Summer of 2002... Back when the Bay was rockin' to the sounds of the Beach Boys, The Temptations, The Commodores, and more! The only thing hotter than these classic bands was the audience. Were you there?

8/13: Kevin Yee - Chic or Cheap?
Last week, Disney threw open the doors to its newest Disney Vacation Club (DVC) property, the Bay Lake Tower. Is this new addition trendy or was it built on a budget? Or both? Let Kevin know your thoughts!

8/14: David Michael - In The Parks
This week marked return of the Southern California Annual Passholder to Disneyland. Read about the expected chaos plus news on the Summer Fun Pass, canoe races, hotel refurb, and more!

8/14: Sue Kruse - Pressing Matters
This week's column features a film festival, the latest from the Walt Disney Family Museum, and a much-loved actress you'll have a chance to meet.

8/15: Weekend Update
This week's outstanding collection of photos feature Tokyo Disneyland, Polynesian Resort, Signs of Disneyland Paris and more!

8/17: Andy Castro - Dateline Disneyland
Stroller Central, California Construction, Haunted Mansion Merch, Big Crowds, and more!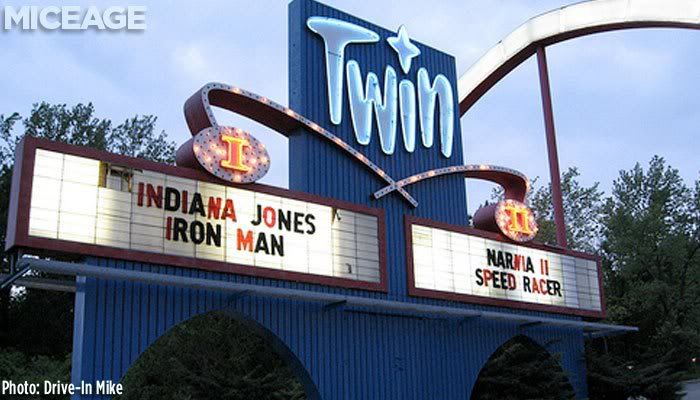 In Praise of Drive-Ins
Wotan and his better half recently saw a movie at a drive-in. Whoa! Do you have any fond memories of drive-ins? Share your thoughts here.

Dancing with the stars Season 9 Celebrity dancers announced - 8/17
Hot off the presses, Darkbeer has information about the new season of 'Dancing with the Stars'.

Seven On Broadway
WickedScorp just spent two weeks in NYC and saw seven theatrical productions. Read these amazing and detailed reviews and you might want to plan a trip too.

The MiceChat Official Country Music Fan Thread
Radiobarry sends a call out for country music fans. It doesn't matter who you like--whether it's Reba or Rascal Flatts--dust off your cowboy hats and come on in!

1 vs 100 on XBL
This new game on XBox Live is based on the TV game show, '1 vs 100'. It sounds very creative in its execution of a live game show, complete with an online host and prizes. Maybe you'll even see Dustysage as one of the competitors.